Saw an interesting quote today:
"Every one dies; not everyone really lives". Thought that was worth sharing, especially on a day like today.
Today being September 11th.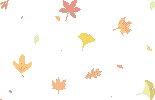 I always think back to where I was and what I was doing on that dreadful day.
I was working for a family as a nanny at the time, and I know I was taking a walk with Justin. ..He was in the stroller and it was such a beautiful day out.
I was just enjoying being outside and taking in the beauty of nature. I remember thinking what a great day it was so far. Not so for thousands of people in minutes to come after those thoughts.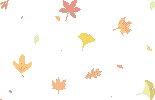 I had just made it back to the house when Beth (my boss) had called me and asked if I had the TV on... so when I turned it on I just saw the
2nd
plane crash into the building. At this point; I realized and she did too, that it wasn't an accident.
In addition to all of the passengers and staff on those plans; I hate knowing that there were children on those planes and what they must have went through! The fear in their little hearts/minds. It makes my heart ache to even fathom. I try not to.
it's just not a day that anyone will ever forget. God Bless all those who were lost to it...in the planes and at Ground Zero. And God Bless everyone who lost someone to the tragedy.
I hope you all find strength and solace in the memories...