Well, Dad's company picnic was a nice turnout once again. Even though they changed some things up this year, it was still nice to be with family and just have a good time. My precious niece really wore herself out this year! Now that she's a little older than last time, she can do more things. And did she ever! The heat was grotesque but thanks to the pool(s) we were able to cool off at any given time. I finally witnessed that my niece is a little water rat.

She doesn't like to leave the water once she's in. She ate extremely well too, which is always a plus.
Unfortunately, I didn't have any good batteries so I couldn't take pics like I wanted to!
But my sister did, so I'll have to "steal" some of hers and post them when I get a chance.
Friday we did dinner for Mom's birthday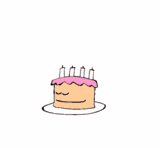 and then Saturday was the picnic --- so here we are at Sunday already and I'm back work. So strange that my work week starts on Sunday but then again it ends on Thursday when most people still have one more dreaded day!