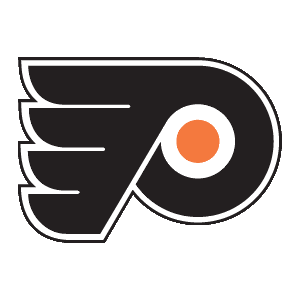 Jeff and I went to the Flyers game last night. It was my first.
We had 3 Box Club or (Club Box) tickets that his brother-in-law offered us, so that was really nice! Jeff's been wanting to go to a game - he's a big fan. We ended up taking his dad and I think he enjoyed the game too!
It was pretty neat.. not as exciting as football ( I went to my first f/b game with my sister in December). I liked the idea that with these seats, there is a bar right behind you and you have your own "room" and bathroom, and they even have servers. The walk up to our seats on the Club Level was crazy! We passed all of these delectable food and dessert carts! It was like a fancy hotel on this floor. We passed all these box seats and suites.. it was like something out of a movie!
Once you turn your order in for food, they bring it to your seat. But I have to say that the food was less than desirable - which really aggravates me considering the prices! And on top of it, they were ice cold!
We paid $21 for 2 hot dogs and a cheeseburger. The "jumbo" dogs came with nothing that they were supposed to.. But I didn't bother giving the server any grief over it... It was a nice time all in all & Jeff ended up getting a nice Flyers shirt for $25 which I thought was pretty good...
Just when we were having fun and enjoying the game -- they showed a video of this family whose little boy was being honored and given a Flyers Jersey. Evidently, they have (or
had
- and I use that term lightly) 3 children. One of their 2 sons was diagnosed with an unknown immune system disorder and sadly he died... now the 2nd son has it as well and is going or has gone blind.
It was so sad ... they introduced them and then after the video they put them on camera and presented the jersey to them.. the little boy came out with a surgical mask on .. So to prevent germs etc.. How precious he was.. but it just wrenched my heart out to hear their story and see them there with this precious little angel.
I didn't know how to get back in the swing of all the excitement after that!
I was saying to Jeff that it was so ironic that both boys had been diagnosed with the disease but I wondered aloud why the little girl hadn't. Jeff turned around to me in his most serious face/tone and said "Well, just thank God that she wasn't".
I can't imagine how they dealt with losing a child the first time and I pray that they don't have to go through it again.